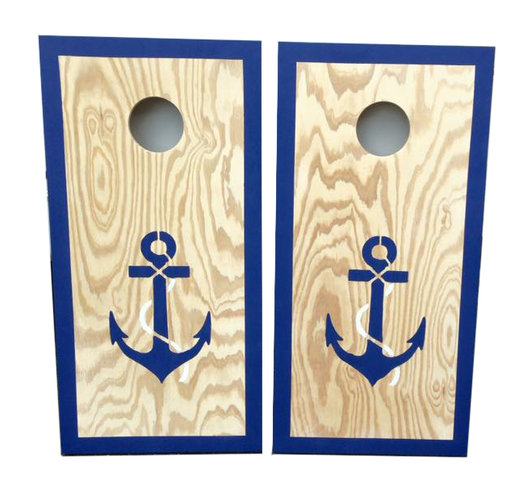 Nautical Corn Hole Yard Game
Nautical Themed - Corn Hole Yard Game
NEW UNIT
Size: L2' x W3' x H4"
Includes: 1 set of 4 Tan Bags, 1 set of 4 Blue Bags
Recommended age: all
Deposit: $50 with Credit Card / $125 Minimum order
Balance:
Cash due at Delivery
Set-ups are done in the morning before your event begins. We will call you the night before to confirm a delivery time. Pick-ups happen after the completion of your event. For free delivery info please see our Delivery Page.
Our coastal themed Corn Hole boards have come ashore! Requested from many customers we have turned the look of the corn hole borads up a notch. Made locally by a small business in Kennebunk, Maine this classic New England Game will delight the young and the young at heart and keep your wedding guests entertained after the big ceremony. Sharper Events & Party Rentals delivers summer fun with the our new corn hole game includes full service, delivery, setup, and removal.