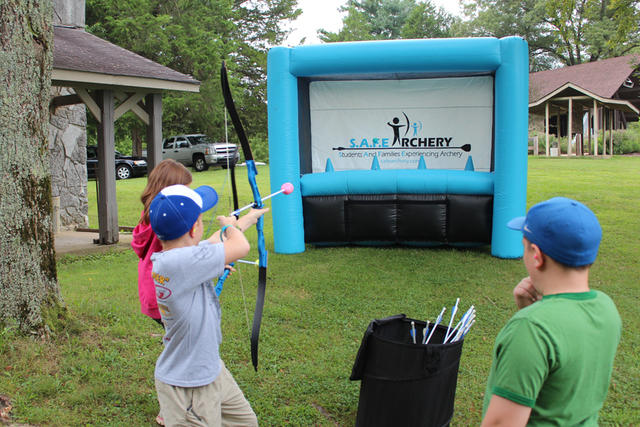 HoverBall Archery Shoot - $195.00
Size: L7' x W6' x H7'
Includes: 2 Bows, 6 Arrows, 4 Balls, 2 Safety Glasses
Requirements:
1 Outlet
Occupancy: 2 Users Per Time
Recommended age: 6-100 years
Deposit: $50 with Credit Card
Balance:
Cash due at Delivery
Set-ups are done in the morning before your event begins. We will call you the night before to confirm a delivery time. Pick-ups happen after the completion of your event. For free delivery info please see our Delivery Page.
Great for singles or doubles shooting. Everyone will love shooting out the floating balls in this game. Available as an add-on to our Archery Tag Game system, any other party rental or as a stand-alone game. Great for backyard parties and corporate events. Adults and children, alike, will have a blast playing each other in this game of archery. Test your skills with this fun and always changing taget system!