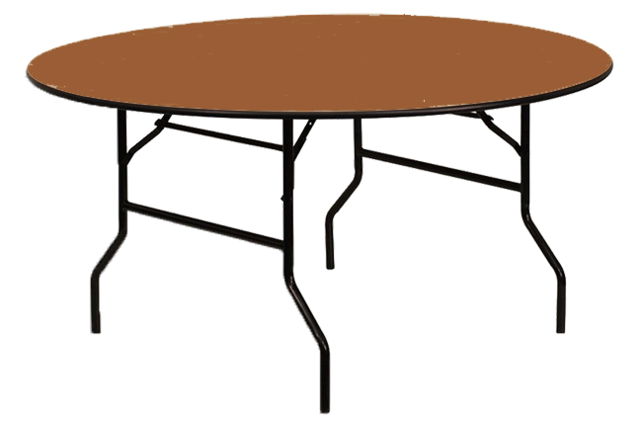 Setup area: 5'x5'
Actual Size: 4'x4'
Need a place to hold presents, food or a somewhere to eat? Here's the answer. These Round 60" durable rental tables seat 4-6 adults comfortably or 6-8 children. Perfect for all your get togethers, parties, and events!

Table and Chair Policy
Please note: We do not set up tables and chairs as part of the rental price. It is an added fee.
Please contact the office for setup pricing: ($2 per table & $1 per chair)

All chairs must be returned to their carts and properly stacked and tables returned to dropoff point to avoid additional setup fees.
Tables and chairs will be dropped at nearest clean and convenient point with delivery truck to driveway or garage.
For additional services and pricing please contact the office at 207-337-4891.